Our client has previously had Monaco conversions from us from our bespoke range and professional range. Our client visited once again for another Monaco Mercedes Sprinter. This time they had a different interior design and upgraded technology systems.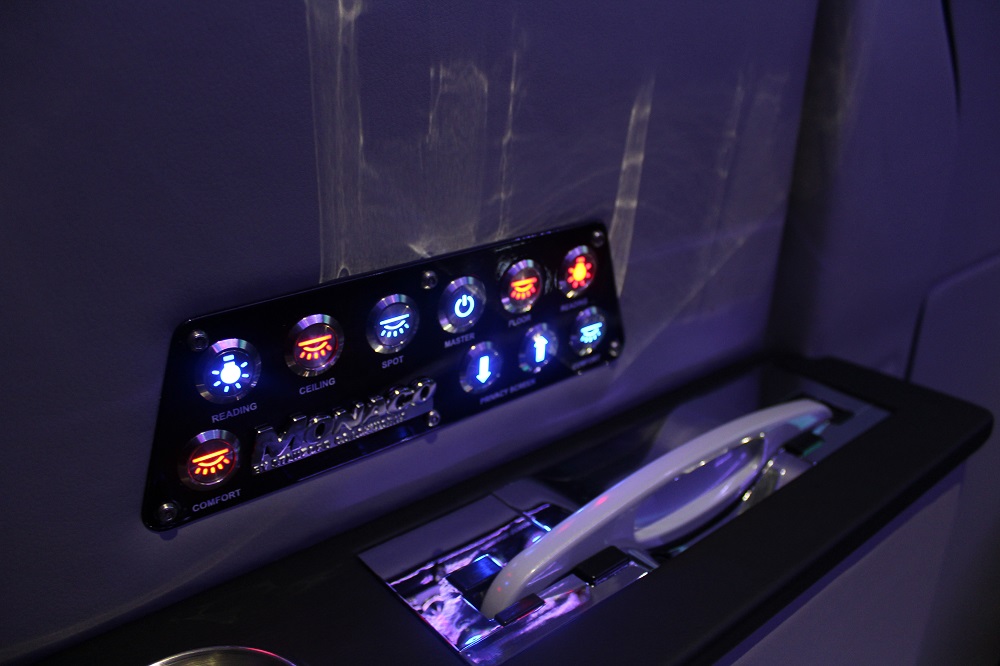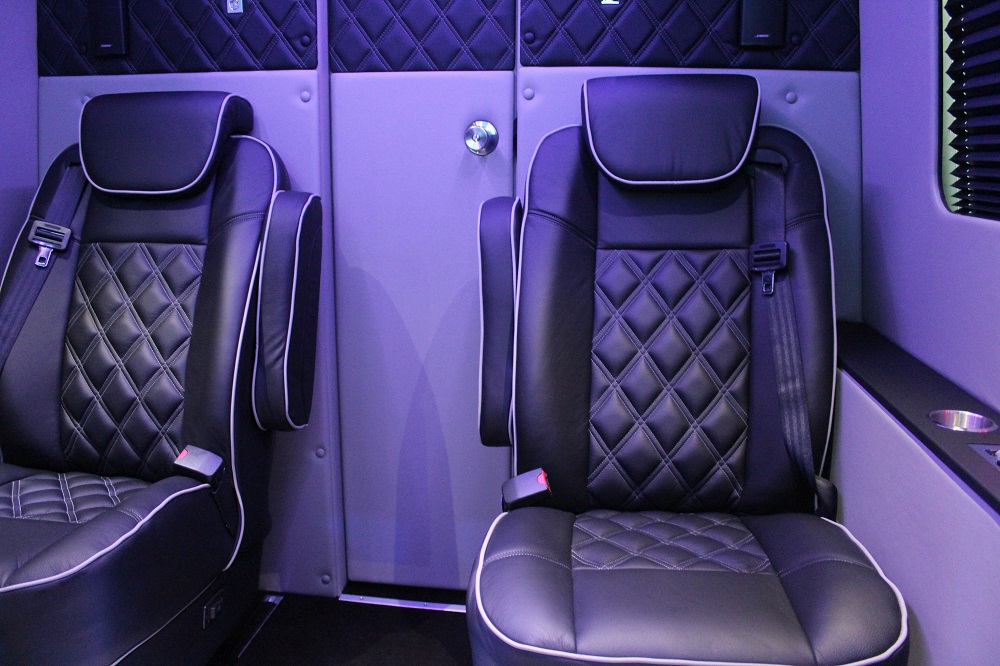 Our bespoke Monaco's are true luxury vehicles we converted this Mercedes sprinter into a truly luxurious space. Designed in a black and platinum colour scheme the passenger compartment features 4 Monaco VIP seats all with heating and recline controls. There is a dual usage armrest that features glass holders and underneath there is a storage area to conceal items.
Our client was particularly happy with the upgrades in this Monaco Mercedes Sprinter. We are always investing time in our designs, working on new solutions to make the Monaco riding experience like no other. Previously our client had pull down blinds, but now he is able to enjoy electric blinds individually controlled by a handy remote. The entertainment system has also been overhauled in the last year, he can now enjoy TV, film, music and games all easily controlled through the on board Bose system. The Mercedes Sprinter features 3 smart TV screens, Apple TV, Bose speakers and Xbox.
For the ultimate in comfort and convenience the rear of this vehicle features a fridge and toilet. Our client wanted this feature to freshen up after rugby matches and for trips to support his favourite football team. We can design bathrooms in many of our luxury Mercedes Sprinters, designed in your style we can include vanity areas, storage, sinks and all accessed easily through the main passenger compartment.
Contact us to arrange a meeting and visit in our offices near London to discuss your own Monaco conversion.